'Blue-sky' thinking
July 5, 2019

Posted by:

DOTS ACADEMY

Category:

Word Stock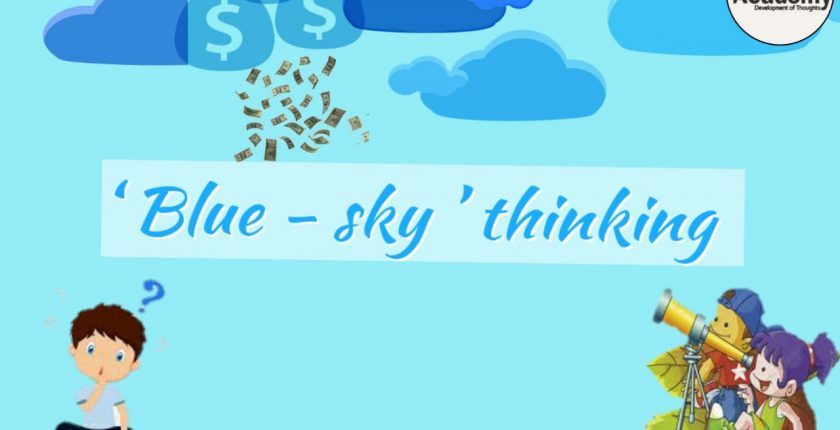 The most significant document of our country's growth trajectory, the Economic Survey, has been published. It sets out the tone for an ambitious $5tn economy.
For an English enthusiast, how important is the Economy Survey! Not every Economic Survey, but this survey definitely captures the imagination of a language learner with its usage 'Blue-sky' vision.
'Blue sky' literally suggests the limitless sky. And so  'Blue-sky' thinking is, essentially, limitless thinking. That again can be interpreted as thinking beyond the traditional norms and concepts. Blue-sky thinkers try to be innovative and ingenious. They are the avant-gardes of an idea.  History is replete with such 'blue-sky' people and ideas.