Current Affairs Quiz , 02 Jun 2020
June 4, 2020

Posted by:

DOTS ACADEMY

Category:

Quizes
1) PM Svanidhiis a special micro-credit facility plan to provide affordable loan of up to an amount of
a) ₹10,000
b) ₹1,00,000
c) ₹50,000
d) ₹5,00,000
---
Answer: a
• The Ministry of Housing and Urban Affairs has launched PM Svanidhi, or Pradhan Mantri Street Vendor's AtmaNirbhar Nidhi scheme.
• It is a special micro-credit facility plan to provide affordable loan of up to ₹10,000 to more than 50 lakh street vendors, who had their businesses operational on or before 24 March.
• Small Industries Development Bank of India is the technical partner for implementation of this scheme.
---
2) Ebola was named after a river in a country where it was first recognised in 1976. Which is that country?
a) Congo
b) Sudan
c) Liberia
d) Brazil
---
Answer: a
•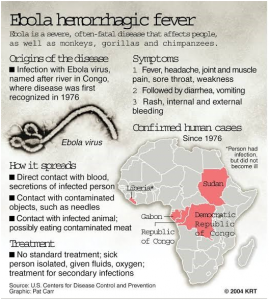 ---
3) THAAD, recently seen in news, has been deployed in
a) UAE
b) Israel
c) Romania
d) All of the above
---
Answer: d
• In addition to South Korea, THAAD has been deployed in UAE, Guam, Israel and Romania.
---
4) Who among the following is not a member of G-7 nations?
a) Australia
b) Italy
c) Canada
d) Japan
---
Answer: a
• The G7 summit gathers leaders from the European Union (EU) and the following countries: Canada, France, Germany, Italy, Japan, the United Kingdom and the United States.
• Calling the existing Group of Seven (G-7) club a "very outdated group of countries", US President Donald Trump has said that he wanted to include India, Russia, South Korea, and Australia in the group.
---
5) National Payments Corporation of India (NPCI) is an initiative of
a) Reserve Bank of India (RBI)
b) Indian Banks' Association (IBA)
c) National Securities Depository Limited
d) Both (a) and (b)
---
Answer: d
• It is an initiative of Reserve Bank of India (RBI) and Indian Banks' Association (IBA) under the provisions of the Payment and Settlement Systems Act, 2007, for creating a robust Payment and Settlement Infrastructure in India.
---